[av_one_full first min_height=" vertical_alignment=" space=" custom_margin=" margin='0px' padding='0px' border=" border_color=" radius='0px' background_color=" src=" background_position='top left' background_repeat='no-repeat' animation=" mobile_display="]
[av_image src='http://www.nutrabiotics.co.uk/wp-content/uploads/2013/10/live-life-jump.jpg' attachment='18501′ attachment_size='full' align='center' styling=" hover=" link=" target=" caption=" font_size=" appearance=" overlay_opacity='0.4′ overlay_color='#000000′ overlay_text_color='#ffffff' animation='no-animation' admin_preview_bg="][/av_image]
[/av_one_full]
[av_textblock size='20' font_color=" color=" admin_preview_bg="]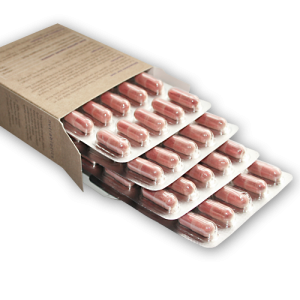 To achieve the high standards and product quality both we and our customers expect, we manufacture to pharmaceutical grade standards and test the purity of all our ingredients at the raw material stage and the final completed product stage. This allows us to guarantee the stated label claim for purity and quality.
Ou

r products are manufactured in the UK to the internationally recognised code of practice "Good Manufacturing Practice" (GMP).
[/av_textblock]
[av_textblock size=" font_color=" color=" admin_preview_bg="]
---
Raw Material Sourcing
Many manufacturers use land animal sources for product ingredients because they are cheaper to include. However in view of recent and continuing food related health scares our products do not contain ingredients derived from mammalian or avian sources.
Our raw materials are both ethical and sustainable, we only use high quality plant and marine sourced ingredients for our products. For example our Glucosamine HCL is sourced from Shrimp and our Chondroitin Sulphate is produced from Squid cartilage.
All ingredients are enclosed in vegetable capsules which are free from any land animal sourced gelatin.
[/av_textblock]
[av_productgrid categories='91,76,58,65,39′ columns='5′ items='9′ offset='0′ sort='dropdown' paginate='yes']