There are many health benefits of stretching and incorporating it into your exercise routine, from increasing flexibility to reducing stress and body aches.
Stretching can be an important factor to help keep your joints moving. Stiff joints and joint pain is a common complaint felt by many people worldwide. Taking a few minutes each morning to stretch and warm up your muscles and joints can give you a great start to your day. We have highlighted 9 key benefits of stretching: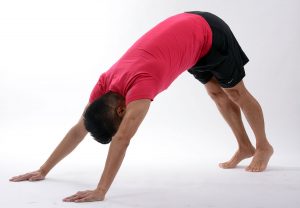 Increases your flexibility
Regular stretching can help to increase your flexibility, which is important as flexibility helps you to perform everyday activities. It can also help to delay the reduced mobility that can comes with aging.
Increases your range of motion
Stretching on a regular basis can help to increase your range of motion. Being able to move a joint through its full range of motion gives you more freedom of movement.
Improves your performance in physical activities
Performing dynamic stretches before any physical activity has been shown to help prepare your muscles for the activity.
Increases blood flow to muscles
Stretching regularly may improve your circulation. Improved circulation increases blood flow to your muscles, which can shorten your recovery time and reduce muscle soreness.
Improves your posture
Muscle imbalances are common and can lead to poor posture. Slouching and poor posture can put extra pressure on your joints.
Helps to heal and prevent back pain
Tight muscles can lead to a decrease in your range of motion. This can then lead to an increased chance of straining the muscles in your back. Stretching can help to heal existing back injuries by stretching the muscles. Regular stretching can also help to prevent future back pain.
Helps with stress relief

When you're experiencing stress, there's a good chance your muscles are tense. This is due to your muscles tightening up in response to emotional stress. When stretching you should focus on areas where you hold your stress, such as you neck, shoulders and upper back.
Calms the mind
Regular stretching can help to calm your mind. While you stretch, focus on mindfulness and meditation exercises, which gives your mind a mental break.
Helps to decrease tension headaches
Tension and stress headaches can interfere with your day to day life. In addition to a proper diet, adequate hydration and plenty of rest, stretching may help reduce the tension you feel from headaches.
Stretching tip
If you are new to stretching take it slow and let your body get used to the new routine. Aim to stretch for around 5-10 minutes per day, even if you don't plan on exercising that day. Try to focus stretches on areas that help with mobility, such as calves, hamstrings, hip flexors and quadriceps.
https://www.nutrabiotics.co.uk/wp-content/uploads/2019/01/girlstretching1.jpg
800
1200
Laura Evans
https://www.nutrabiotics.co.uk/wp-content/uploads/2017/07/nutrabiotics-logo-new.png
Laura Evans
2019-01-16 12:04:56
2019-01-16 12:04:56
The benefits of stretching