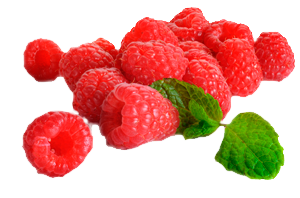 Raspberry Ketones are a  phenolic compound that is the primary aroma compound of red raspberries. It's what makes the raspberries have their intense colour and gives them the unique flavour and smell.
Pure Raspberry Ketones may help to enhance metabolism and increase body temperature thus accounting for its fat burning properties.
There may also be a connection with the secretion of Adiponectin, a hormone that regulates many metabolic processes and the percentage of fat in the body.  It is not unusual to find overweight people have reduced levels of Andiponectin. Taking a natural supplement like Pure Raspberry Ketone may help to raise these levels and be beneficial to general health. Simply put, higher level of Adiponectin mean lower levels of fat.
Everybody understands the importance of maintaining a healthy body weight – a healthy weight means a healthier body and mind. Pure Raspberry Ketones may support weight loss, especially when combined with a well balanced diet and regular exercise.
Nutrabiotics triple strength Pure Raspberry Ketone Supplement:
100% natural ingredients
Suitable for Vegans and Vegetarians
Manufactured in the UK
No fillers
No chemical compounds
No added stimulants
No colourings
Find out more about our Pure Acai Berry, Raspberry Ketone and Green Coffee Extract Supplement